Can you guess this spooky theme?

That's right, it's the famous theme from In the Hall of the Mountain King composed by Edvard Grieg.
As we are approaching Halloween, we start searching for different music activities to enjoy with our students. This one piece alone can yield so many activities! Below are some ideas based on this theme that can be used for group or private lessons and can be easily adapted to suit the ability and needs of your students.
1. Active listening: this skill is essential to develop early on in music learning and can be done at the beginning of the lesson as a warm-up. One way to do it is through the use of body percussion while listening to the piece. You can use movements like tap, stomp, clap, snap on different body parts to match the music. Movements can get bigger and faster to match the crescendo and accelerando of the piece. This allows the students to really feel and experience these exciting elements of this piece. During this activity you can ask questions about the tempo, dynamics, mood, or even create a fun story to go along with the music! If you have students with limited mobility, you can adapt the movements as necessary or use hand-over-hand if this is comfortable for your student. You can also add more sparkle to this activity by using coloured scarves and give each student freedom in interpreting the flow of the music and understanding the change in dynamics. This is a great way for students to experience musical elements like tempo, dynamics, phrasing and articulation through listening and movement.

2. Play along: Using boom whackers or hand bells can be an exciting way to explore and learn the main theme of the piece. This could be either done by following an online play along (https://www.youtube.com/watch?v=eSSBfVhPiNc) or a simple adaption of using colour-coded sheet, flash cards, or any other way to follow music notation. Students can then practice the main theme and enjoy learning it as a group or with the teacher. Later on, students can perform the theme to each other or perform it as a group.

3. Improvisation: If you are teaching private music lessons, once point 1 and 2 are introduced, the student can explore how this theme would sound like on the instrument by experimenting with dynamics, rhythm and articulation to make a personalized version for Halloween. This could also apply for group lessons by inviting students to improvise using their instruments where they can work individually, in pairs or as a group! Questions to ask would be: what would you change in the main theme? What story would you like to tell your audience?
4. Composition: You can encourage your students to compose their own Halloween theme inspired by this piece on their instrument or using free apps like GarageBand. Students can change sound of instruments to make it spooky as there are so many options to choose from. Student can even add sounds effects to add more texture to the piece.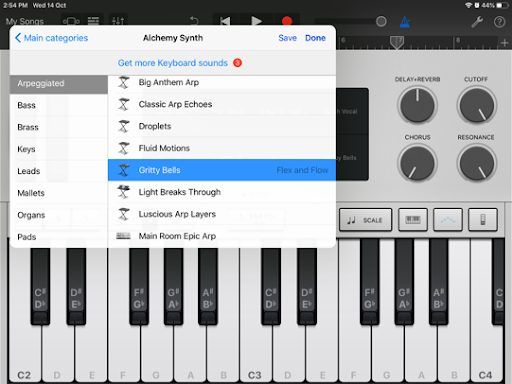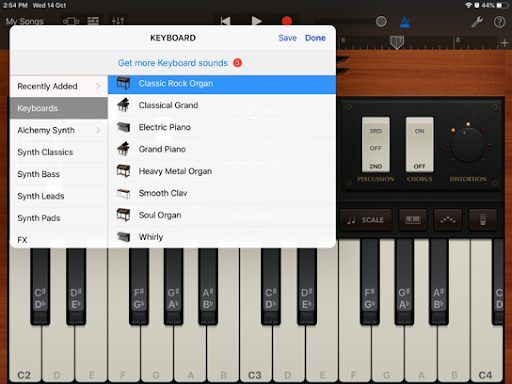 All of the above-mentioned ideas can be adapted and changed depending on the ability of your students and your teaching setting. This is just an example—you can choose any spooky music you like! Using one piece as inspiration for warm-up activities, music & movement, play alongs, as well as creativity through improvisation and composition, allows students to have a really in-depth understanding of the piece. Planning for exciting themes like Halloween can be very rewarding if they are based on a simple idea that can be explored from many angles so that students can consolidate their learning of musical concepts and personalise their learning experience.
Happy Teaching!
Created with